Window treatment ideas for a large window can be tricky, especially if the window is tall and hard to reach. When it comes to choosing window treatments for tall windows, there are a variety of options that can help enhance the visual appeal of your space while providing functional benefits like light control and privacy. Some popular window treatments for high windows include motorized shades or blinds, which can be controlled with a remote or smartphone app, making them perfect for hard-to-reach areas.
Floor-to-ceiling curtains or drapes can also add an elegant touch to your space, and with the right hardware, they can be easily opened and closed. Whatever your preference, there are plenty of window treatments to help you make the most of your tall windows.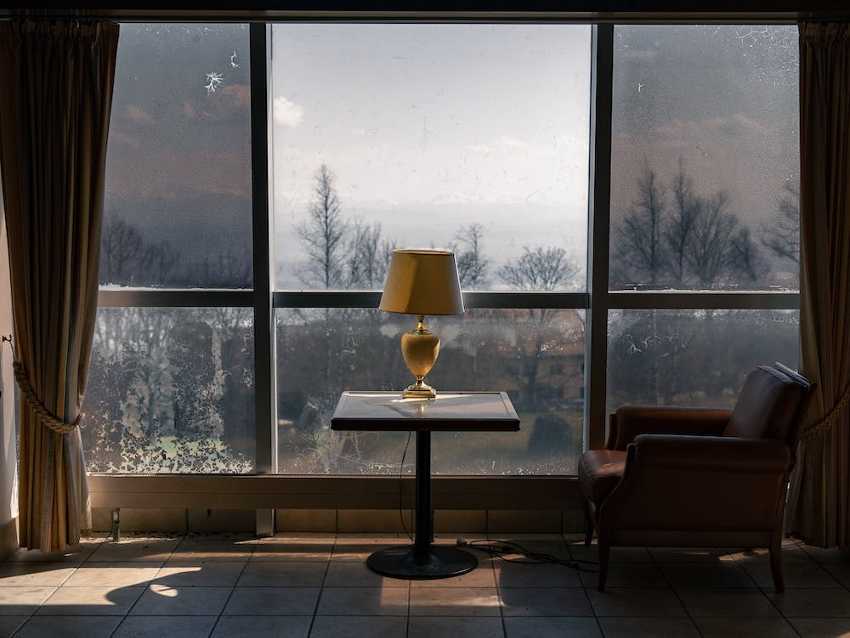 The Challenges of High Windows in Colorado Springs
For many homeowners in Colorado Springs, reaching those high windows can be a challenge. Whether they are cleaning, opening, or just trying to let in some fresh air, hard-to-reach windows can present a problem. When it comes to cleaning, it can be downright dangerous to attempt to reach for those top windows without the proper equipment or experience. And for those who simply want to open their windows, it can be frustrating to be unable to do so because of height limitations.
Fortunately, there are solutions available that can make it easier to navigate these challenging windows. With the right tools, techniques, and expertise, homeowners can overcome the challenges of high windows and enjoy all the benefits that their windows have to offer.
How to Cover High Windows Colorado Springs
Covering high windows can be a daunting task, but with the right tools and techniques, it can be done efficiently and safely. When it comes to high windows, it's important to reach the top of the window without risking injury. A ladder and a sturdy stool are essential for the job. To ensure that the window is fully covered, it's important to measure it accurately beforehand.
The type of covering that you choose will depend on your preferences and the amount of light that you want in the room. Whether you choose blinds, draperies, or shades, make sure that they fit properly and are securely fastened. With these tips, you can enjoy the benefits of natural light without sacrificing privacy or style.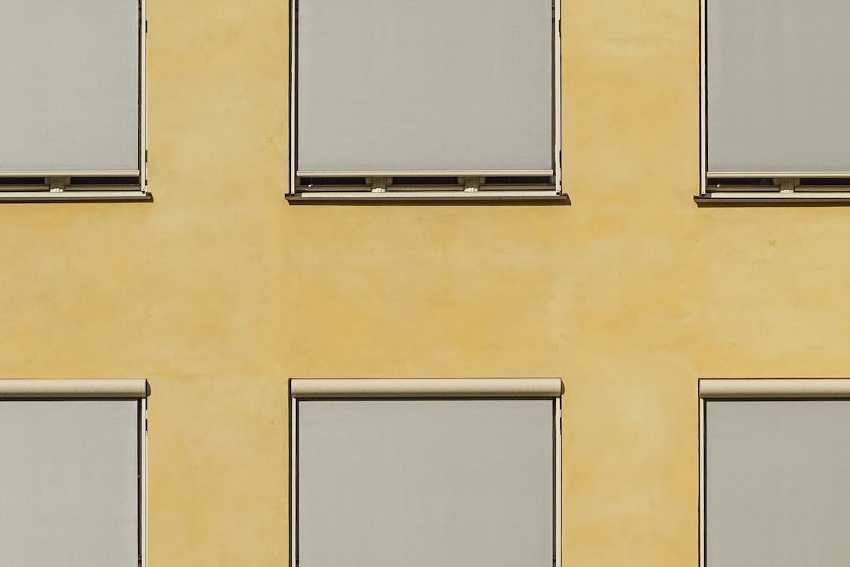 5 Tall Window Treatment Ideas
1. Cellular Shades for Superior Energy Efficiency
If you're looking for a way to improve your home's energy efficiency, consider investing in cellular shades for your tall windows. These shades are a popular option for several reasons, but one of the most significant benefits is their ability to block out sunlight and insulate your home.
Cellular shades feature a unique design that creates pockets of air, helping to keep warm air inside during the winter and cool air inside during the summer. This feature can reduce your energy bills and make your home more comfortable year-round. With several styles, colors, and patterns to choose from, you're sure to find the perfect cellular shade for your tall windows.
2. Windows with Roman Shades
Transforming the ambiance of a room can often come down to selecting the right window treatment. Roman shades provide a chic and sleek solution for any space in need of a little sprucing up. With its timeless design and ability to add depth to any environment, a roman shade is an excellent choice for those looking to spruce up their interior design. The classic fold of this shade provides regulation over the amount of light and privacy one desires in their room.
The versatility of these shades fits any style, whether you lean towards contemporary or classic. So, if you are considering which window treatment to use in your home, why not try roman shades? It may be just the solution you need to transform your space!
3. Solar Shades with Protection from UV
When it comes to window treatments for tall windows, options are limited. However, solar shades prove to be a great choice for many reasons. Not only do they block harmful UV rays from entering your home and damaging furniture, but they also provide privacy while maintaining some amount of natural light. Solar shades come in a variety of colors and materials, like vinyl or woven textures, to suit your personal style. Plus, they are easily customizable to fit the exact measurements of your tall window. So if you're looking for a functional and stylish option, consider installing solar shades for your tall window treatment.
4. Motorized Blinds
Tall windows can be stunning architectural features in any home, but they often come with a challenge when it comes to finding the right window treatments. When looking for blinds for tall windows, motorization is definitely an option to consider. Motorized blinds allow you to adjust your window treatments without ever having to leave your couch.
They are not only incredibly convenient, but they also provide an added level of control over natural light and privacy in your home. Plus, with modern technology, motorized blinds can be controlled through a remote or even your smartphone, making them an incredibly handy addition to any household.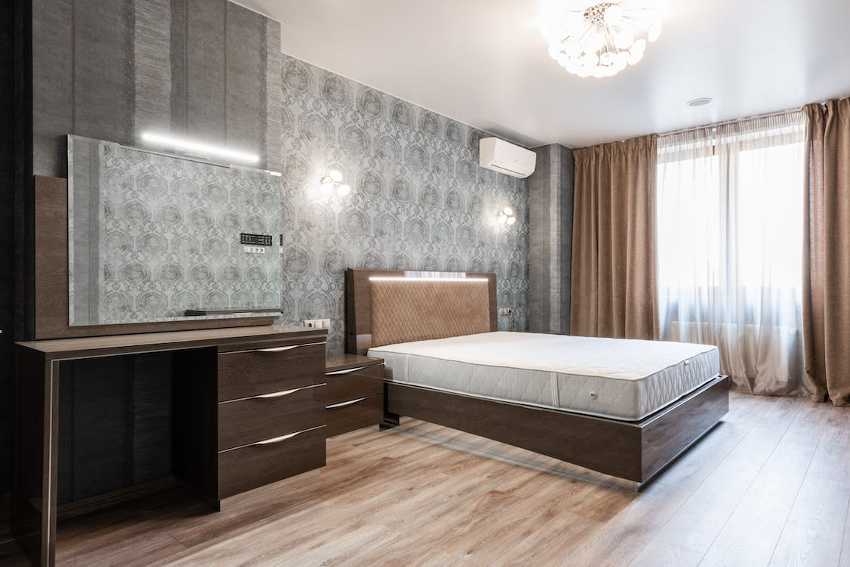 5. Custom Drapery
When it comes to dressing up tall windows, custom drapery can be an excellent choice. With endless possibilities for fabric, color, and style, drapery can add a touch of elegance and sophistication to any room. However, with so many options, choosing the right drapery can be overwhelming. To make the process easier, it's important to consider the room's décor and the overall look you're hoping to achieve.
For tall windows, opting for drapery that pools on the floor can create a dramatic effect, while shorter drapery panels can offer a more modern and minimalistic vibe. Ultimately, the key is to choose drapery that not only looks beautiful but also functions to meet your needs. So whether you're looking for privacy, light control, or just a way to amplify your style, custom drapery is definitely worth exploring.
Choosing the Right High Window Treatments for Your Space in Colorado Springs
When it comes to choosing the right high window treatment for your space in Colorado Springs, there are a few important factors to consider. First and foremost, you'll want to think about the amount of natural light that filters in and how much privacy you want to maintain. Additionally, the climate in Colorado Springs can be a major factor, as harsh sunlight and temperature fluctuations can impact the durability and longevity of your window treatments.
From elegant drapes to practical shades, there are a variety of high window treatment options available to suit your design preferences and practical needs. As a window treatment expert, I'm here to help you select the perfect options that will not only enhance the look of your space but also meet your functional requirements.
If you have any questions about window treatments for high windows, don't hesitate to get in touch with Colorado Springs Window team.
FAQs
How do you cover a Colorado Springs tall window?
When it comes to covering a tall window in Colorado Springs, there are a few options to consider. One option is to go with custom-made drapes or curtains that are measured to fit the size of the window perfectly. Another option is to install shades or blinds, which can offer a more minimalist look. Whatever your preference, it's important to consider the type of material you want your window covering to be made of.
Light-filtering materials made of natural fabrics like cotton or linen can provide a soft and cozy feel while still letting in natural light, while heavier materials like velvet or silk can offer a more luxurious look with full light-blocking capabilities. Whatever your choice may be, with a little bit of research and the help of a professional, finding the perfect cover for your tall window will be a breeze.
How do you cover a high window you can't reach in Colorado Springs?
Covering a high window can be a daunting task, especially when you can't reach it. If you're in the beautiful city of Colorado Springs, don't fret, there are a few ways you can get around this problem. One option is to invest in a telescoping ladder so that you can safely reach the high window.
Another option is to hire a professional window cleaning service to take care of the task for you. Another solution is to install motorized blinds or shades that can be operated with a remote control. Whatever option you choose, don't let a high window keep you from enjoying your space fully. Reach out to experts in your area or do some research to find the best solution for you.
How to make a temporary High window cover in Colorado Springs?
If you are looking to cover a high window in your Colorado Springs home, there are a few options to consider. One temporary solution is to use tension rods and a sheet or curtain to create a makeshift cover. Simply measure the width of the window frame and purchase a tension rod that fits.
Place the tension rod across the frame and hang your chosen fabric over it. Another option is to use a lightweight adhesive film that can be easily applied and removed without damaging the window or frame. However, it is important to ensure the adhesive is appropriate for the type of window material. With these temporary solutions, you can enjoy privacy and protection from the sun without the hassle and cost of a permanent window treatment.