Even though summer is here, it is never too late to secure your house from the heat. Summer Blinds are an excellent way to control the temperature in your home, and Colorado Springs Custom Blinds & Shutters has a wide variety of attractive options available. The thermal management features of our blinds are exceptional, and they operate like a charm in both the summer and winter. The key to successfully obstructing light and maintaining a comfortable temperature is to time the closure of your cover appropriately.
Nobody wants their living area to have the atmosphere of a conservatory. However, many contemporary homes are built with expansive windows that let in a great deal of natural light. Sunlight means heat, yet taking in the scenery and being closer to nature are both wonderful benefits of this experience. When something is done in excess, its positive effects are negated. That holds true for the temperature.
Because the light is blocked from entering your home by our blinds, you will be able to take advantage of a pleasant atmosphere in which you may unwind to the fullest and chill out to the extreme. So, let's investigate our window treatments and think about which ones are the most effective in preventing heat from entering the room.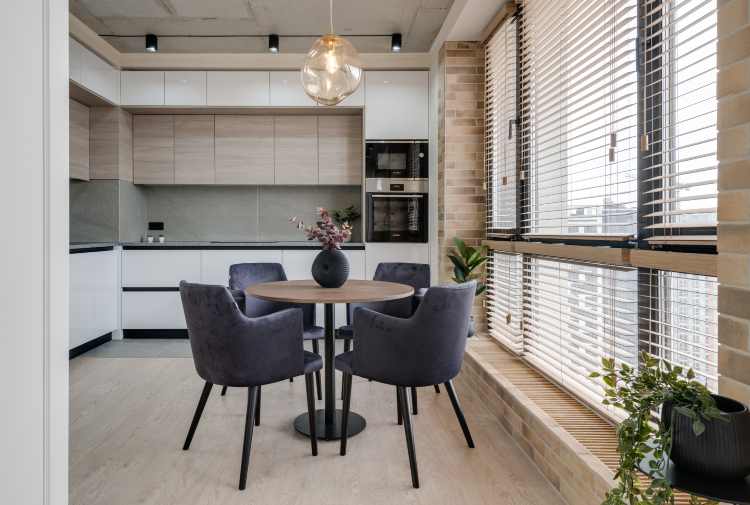 Our Top 5 Summer Blinds for Colorado Springs
Roller Blinds
They are an excellent method for preventing heat from entering a room through windows. The reason for this is that roller blinds cover the entire window aperture, effectively preventing any light from entering the room. Keep in mind that without light, there can be no heat. Reduce the amount of light coming into your room by drawing the blinds during the hot summer months, and you'll immediately feel more comfortable.
The use of Colorado roller blinds ensures that you will not be bothered by the heat. They are one of the most efficient means of preventing your house from having the atmosphere of a greenhouse. In addition to this, they eliminate glare, which enables you to watch television without being distracted by the sun shining off the screen. In addition, roller blinds prevent discoloration, which is excellent news for homeowners who have wooden flooring and furniture, as well as artwork that is cherished.
Roller blinds are one of the most effective ways to keep heat out of a room, and in addition to that, they look great. They are stunning in any environment you place them in. Colorado Springs roller blinds are the best option for anyone who wants to maintain a comfortable temperature in their home or business, regardless of the style of the building's architecture or interior design.
Venetian Blinds
These blinds have stood the test of time and continue to be quite popular because they provide excellent shading options that keep the heat out. We offer them with both a wooden and an aluminum frame to choose from. Aluminum, on the other hand, performs far better in terms of effective temperature regulation. Because of this, there is no danger of it becoming misshapen when exposed to direct sunlight.
Conservatories are a great place to utilize venetian blinds since they match the classic look of the space. Because of the flexibility of these window coverings, you can adjust their angle to better block the sun's rays and so enjoy a cooler summer.
Vertical Blinds
Vertical blinds are a sophisticated option that looks good in both business and residential settings since they never go out of style. They are effective as window coverings because they keep the heat out. When the temperature outside begins to climb in the summer months, you can take advantage of the cooler environment created by closing the blinds. Colorado Springs vertical blinds are easy to operate, safe for use around children, and provide excellent privacy.
They are an excellent option for lowering both the temperature and the amount of glare. They are the shade solutions that prevent you from being uncomfortable and shield your belongings from getting discolored by the sun.
Roman Blinds
Even though it's a cliché, these window coverings really do turn a house into a home. Roman blinds are ideal for creating an inviting and cozy atmosphere in your living area, and they also help to keep you cool during the hot summer months. They function similarly to roller blinds in that they can cover the entire window opening and offer the highest possible level of thermal regulation.
They may be folded away in a sophisticated manner and can be easily personalized with a variety of colors, patterns, and materials. They are an excellent option for homeowners who are looking for a distinctive look for their property. They are similar to curtains, but more compact, and they are an excellent window covering for preventing heat from escaping through the window.
Colorado Springs roman blinds are a good choice in every situation. They provide everything you might want in terms of appearance, functionality, and performance.
Blinds to the Vision
These window coverings are quite efficient in preventing heat from entering the room. They create an air of sophistication and slickness when used in modern settings, which looks wonderful. They are a hybrid of roller blinds and Venetian blinds, providing an excellent compromise between the two extremes. They have a great degree of adaptability, making them ideal for tailoring to the requirements of your lighting system.
It is possible to move the cloth so that it overlaps, producing a surface that is analogous to roller shades. This clever design element creates an efficient thermal barrier, providing you with an attractive window covering that keeps the heat out. Vision blinds, like their roller counterparts, are capable of producing a blackout effect and, in addition, offer exceptional vision. levels of privacy and comfort. Colorado Springs vision blinds give more angle options than roller blinds' blanket coverage.
This is due to the fact that the cloth stripes can be positioned to move away from one another, giving the appearance of Venetian blinds. They create a lovely window treatment while also allowing light to pass through the transparent separating panels. They perform admirably in every environment and look lovely in both the home and the workplace.
How You Can Turn Your Blinds Up or Down for Managing Heat?
Blinds can be a perfect solution for managing the heat of your home – particularly in the summer months when temperatures soar. By adjusting the blinds, you can take advantage of the sun's natural warmth while avoiding direct sunlight and overheating. To do this, simply tilt your horizontal blinds up or down to either block out the sun or let it shine in, depending on your preference.
Alternatively, adjustable vertical blinds may offer more control over sunlight intensity, as they can be opened at an angle to allow just enough sunlight into your space to warm it up in a refrigerated climate. Whatever blinds you choose, they will turn out to be an advantageous way to manage temperature and make sure you're comfortable all year round!
FAQs
What blinds are best for summer?
Summer provides plenty of opportunities to enjoy the warm weather in the comfort of your home or workspace. However, if you're not careful, you could find yourself sweltering indoors! The best blinds for summer can provide relief, blocking out harmful UV rays while ensuring optimal climate control.
Choose motorized blinds to easily adjust light intensity and cool down rooms quickly. Slatted, wooden or bamboo blinds are also popular choices as they offer natural insulation and protection against overheating, helping to keep your home at a comfortable temperature during hot summer months.
Should blinds be up or down in summer?
The decision of whether to keep your blinds up or down in the summer can be tricky. Generally, it comes down to how much light and warmth you want in your home. For those who would like a bit of natural light but don't want the added heat, only raising the blinds part way is an effective compromise.
However, if you'd like to make use of the additional warmth, leaving them fully raised could offer some welcome respite from air conditioning costs. Ultimately, when it comes to keeping your blinds up or down in summer, what works best for you will depend on factors such as energy costs and personal preferences.