Black windows treatments are one of the most recent trends in home décor. Their contemporary style complements the bright white walls of a Modern Farmhouse and the clean styling of Modern Minimalism. "What window treatments look best with the black window frames?" you might wonder. Should I coordinate them by using black shades or blinds? Is that too dark? And how does it appear from the street?
More information is provided below in this article to help you understand.
The Best Colorado Springs Window Treatments for Black Windows
1. White fabric roller shades
White fabric roller shades bring elegance and charm to any room in the home. With a variety of fabrics and textures, you can find one that suits any design style, from classic to modern. Unlike shutters or drapes, they are easy to install and maintain as they require no rods or cords. As they easily roll up and down, they offer adjustable light control throughout the day. This makes them great for bedrooms where you want to be able to block out light easily during the day or when napping.
Additionally, white fabric roller shades are an excellent way to preserve your view of outside without sacrificing privacy due to their appearance when rolled up. So if you're looking to introduce a fresh and stylish look in your home, white roller shades should certainly be considered!
2. Natural Shades
Black windows can make a bold statement, particularly when using natural shades. Natural shades like bamboo, jute, matchstick and seagrass add texture and style to the windows while visually lifting them off the wall. These materials create an elegant and sophisticated look that can impress the entire room. Not only are these materials incredibly attractive but they are also hard-wearing and durable.
They do a great job of blocking out light and providing insulation from the heat, making them perfect for any season. By combining natural elements like wood frames with these black windows, homeowners can achieve a contemporary yet timeless aesthetic that they'll love to come home to.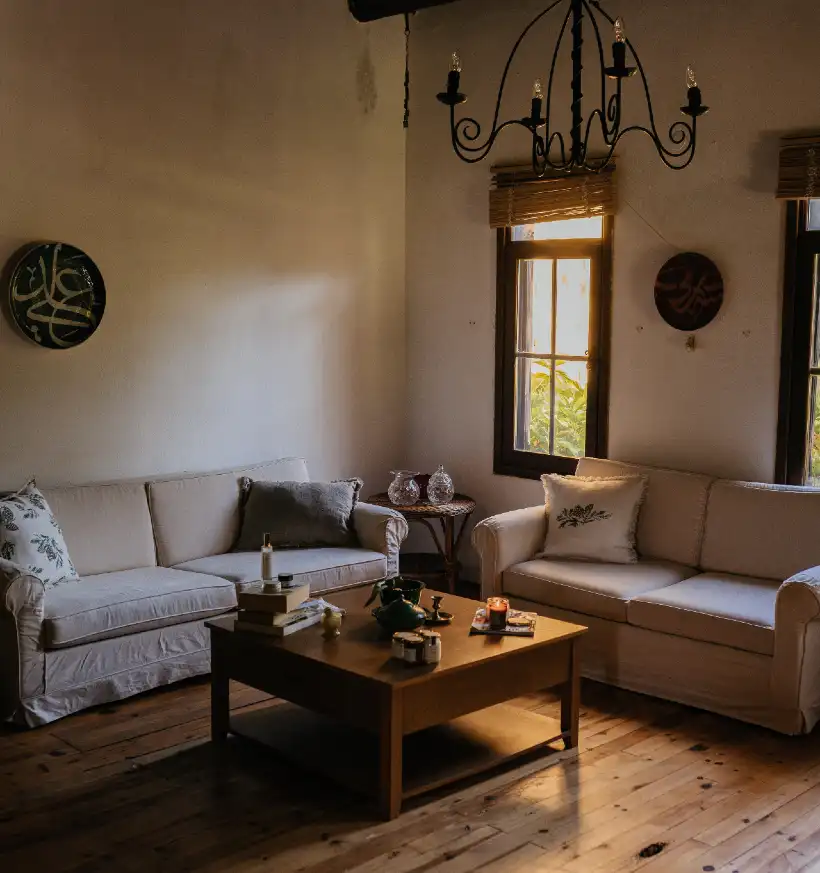 3. Fabric Roman Shade
If you are looking for an elegant and timeless way to provide privacy to your windows, then a fabric Roman shade is an excellent choice. These shades provide an elegant look that perfectly complements black windows, while still allowing in wonderful natural light. Furthermore they are made of soft fabrics that are both durable and luxurious. You will have many color and texture options from which to choose, ensuring the perfect match for your décor. With their upstate styling and dark neutral tones, this option is the perfect accompaniment for any living space with black windows.
4. Black Shades for bold look
Black shades can instantly add an edgy, bold look to any ensemble. Many people believe that they act as powerful fashion statement pieces and can create a great impact with the right style. They do not just look chic but also protect our eyes from UV rays, dust particles and crowd of paparazzi. As such, these protective eyewear not only help you slay in your everyday life but also keep your eyes safe at all times.
One can mix and match the frames or switch lenses to find a perfect combination which shows off their sense of style without compromising on comfort. Whether it's day or night, black shades are perfect for when you want a subtle and stylish transformation to go out with confidence.
5. Layered shade to add light
Layered shade is a great way to inject a bit of light into any space. Instead of relying on large windows, curtains and natural light alone to brighten up an area, layering multiple blinds and shades can be a great way to let in the perfect amount of sunlight while blocking out UV rays. Incorporating a mixture of colors and textures allows you to create subtle lighting effects that make any room feel more inviting.
Not only does layered shade provide natural warmth, but the ability to control how much sunlight reaches any given area without having to keep windows constantly open makes it a practical solution for those looking for an energy-efficient way to change up their home décor.
6. Consider drapery on your framed windows
Windows are one of the key elements that make a home look inviting and decorative. Installing black framed windows can amplify the look of a room, giving it a more edgy and sophisticated appeal. However, it is important to consider incorporating drapery into your design when you are dealing with black frames. The right style and material of drapery can brighten up the overall atmosphere of the space, while offering coverage at night or on particularly sunny days.
Drapery provides a luxurious touch that many people would not expect when it comes to dealing with dark frames. Ultimately, you have to decide which fit best for you and your home – but do take drapery into consideration when making your choice!
FAQs
Can I cover the windows but still see the black trim?
Yes, you can definitely cover the windows while still seeing the black trim! The best way to achieve this is to choose window treatments that either frame or draw attention to the trim. You could opt for a thin fabric valance with a bold patterned border, or perhaps some sheer curtains that will bring out the details of your trim. Venetian blinds are also a great choice and can be adjusted up and down so that light still enters, but your trim remains visible.
If you have enough room around the edge of your windows, cafe curtains are a good option which will let in natural light while still maintaining privacy. Ultimately, it comes down to personal preference; if you'd like more insight into which might work best for your space, feel free to contact a local designer who can provide advice tailored to your needs.
Can you put blinds on black windows?
Believe it or not, blinds on dark windows can absolutely be an option when you are looking for ways to shield your home from sun and prying eyes. Even though black window frames may seem intimidating, the use of light-hued blinds can help to soften the look and ensure your privacy remains intact.
If you are unsure about which type of blind to choose, consider a light filtering sunscreen or a roller blind as great options. Otherwise, consult a professional window covering expert in order to determine which type of product will work best with your chosen frames.
Are black windows a good idea?
Black windows can create a modern, chic look for many types of homes or businesses. While the choice of window colors may be based on personal preference, there are certain advantages to opting for black. The dark color offers excellent sunshine blockage, reducing glare and providing privacy. It also helps determine where your line of sight goes – out at certain angles and inwards at others.
Black windows can be stylized with unique linings such as vinyl frames and decorative grills to create a strong stylish statement according to existing interior design themes. Since choosing windows is an important decision when building or renovating a home, it pays to consider all the factors before making that final commitment.
What are the negatives to black windows?
Black windows may be stunning and stylish, but there are definitely some key disadvantages of using them in homes or other buildings. Besides the obvious lack of privacy, black windows can reduce the amount of natural light you're able to bring into a space. Not only does this require more artificial lighting to make a space livable, it can also raise your energy bill. Furthermore, darker windows don't offer any protection from UV rays: both elements and people standing next to the windows can end up damaged by too much sun exposure.
Lastly, certain materials used for black-colored window frames – such as anodized aluminum – aren't traditionally as durable as other resources like vinyl or wood. So while they make create a gorgeous look in your home, consider these points before investing in black windows to make sure they work for what you need them for!