Each room in your home has its own set of design issues and challenges that must be taken into account while conducting a remodel. A functioning kitchen takes careful floor planning to produce the correct flow, while a living room might be a challenge to locate your focal point, while a bedroom demands a more holistic approach to create an environment conducive to sleep..
One of the most overlooked places in our homes is our bedroom," says Dr. Lindsay Browning of And So To Bed, psychologist, neuroscientist, and sleep specialist. When it comes to remodeling our homes, we prefer to focus on places like the living room and kitchen rather than our personal bedrooms."
"When it comes to furnishing and decorating your house, your bedroom should take precedence over all other rooms. To recharge your batteries, it is the area where you spend at least one-third of the day. A well-designed and thoughtfully constructed bedroom will promote restful sleep and a positive mood throughout the day."
The 8-Step Process in the Bedroom Remodeling
1. Decide what inspires you
Make a list of all the things that inspire or provide you joy, then begin to gather photographs. Interior design periodicals, social media, or even a visit to a café with an aesthetic you like may be great sources of inspiration – capture images or screenshots and keep them in one location.
Include images of the outside world. Find at least one image that captivates your attention immediately. Color inspiration may often be found in stunning scenery, or a fashionable dress can help you think about how to layer a room scheme.
In order to get the most precise results, we recommend making a physical mood board so that you may add any material samples or magazine cutouts, as well as exact paint colors. These tools can help you build visually appealing mood boards for those who are more digitally inclined.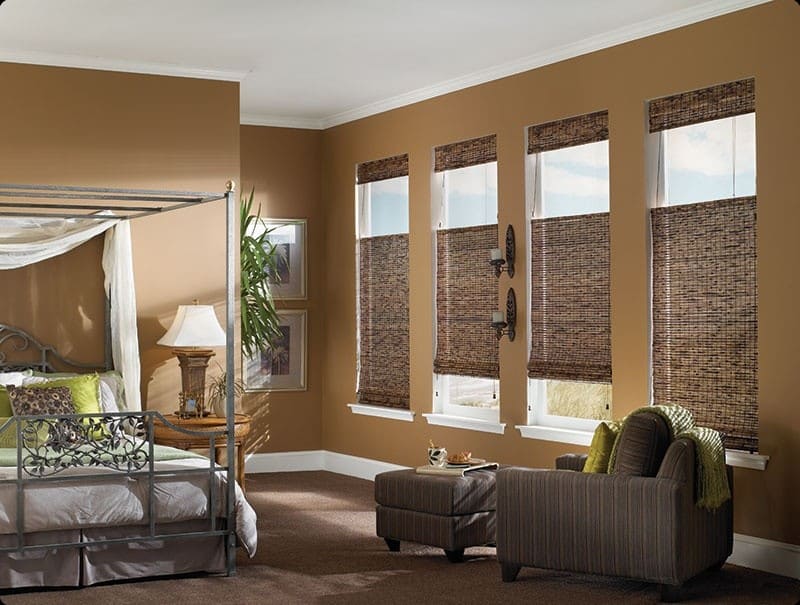 2. Choose your colour palette
The ultimate haven, a person's bedroom, should be regarded as such. Calming colors like soft blues and greens, with warm lighting, create an atmosphere of peace and tranquility.
Farrow and Ball's Sulking Room Pink is a gentle rose with a powdered sheen that makes it ideal for mixing with complementing colors. With an average of 10,370 monthly searches, it's the most popular pink paint color and one of the most popular hashtags on Instagram (19,800 usage)."
While the sage green color trend isn't over yet, it's one of the most soothing colors because of its connection to the natural world, making it ideal for a bedroom. Green is also one of the most calming colors because of its connection to the natural world, making it ideal for a bedroom.
3. Plan the right flow in advance
There are a few simple design tactics you can employ while arranging your bedroom arrangements, such as taping or gluing the outline of your furniture as well as window treatments onto the floor to get a feel for the space and flow.
If you're starting from scratch, Feng shui principles might be a good place to look. Here are a few short bedroom Feng shui tips:
Position your bed in a dominant manner. The ideal position for sleeping is to face the door, but not right in front of it.
Any door that opens directly in front of your bed should be avoided, especially if your feet are pointing toward the door.
Place the headboard against a strong wall, leaving space on the other three sides of the bed for additional items you may want to display.
If you have a toilet on the other side of your headboard, don't put it there.
If at all possible, avoid placing your bed beneath any low beams, soffits, or slanted ceilings.
Don't clog up the area under your bed.
Don't use any electronic devices in your sleeping quarters!
Founder and CEO of Time4Sleep, Jonathan Warren, says: "It's usually a bad idea to put the mattress right next to a window in order to hide the view of the outside and increase the risk of a cold breeze disrupting your sleep. Some of us, however, do not have the luxury of a large bedroom, therefore we are forced to sleep near a window. A low headboard will allow as much light as possible to reach you and minimize the blocking of your bedroom window view in this scenario."
4. Consider wall coverings
Wallpaper can be utilized to create a highlight wall behind your bed or to frame your greatest source of natural light in a country bedroom, even if you choose to paint the majority of the room.
"In our bedrooms, we should strive to make them as unique as the people who live there. To make your home stand out, don't be scared to go with an outrageous design style "says Andrew Martin's founder and CEO, Martin Weller.
Consider the size of the room while choosing wallpaper. Using fewer designs in a smaller setting might be overwhelming. For the most part, large-scale designs work well in rooms of all sizes, but keep in mind that lighting can change the appearance of wallpaper, making a color appear lighter or darker.
The design of a room's wallpaper has a significant impact on the atmosphere. To make huge rooms appear more personal, use darker, dramatic colors like purple or navy, or go lighter, like gray, to give the impression of more space.
5. Create a lighting plan for your bedroom
A good night's sleep is the ultimate act of self-care in the bedroom, where illumination is crucial. The combination of blackout curtains, soft bedside lighting, and cozy blankets on the bed will help you go off to sleep more easily.
A bedroom's ambient lighting is of the utmost importance (most designers advise layering ambient light with task lighting for reading, and accent lighting to highlight artwork or mirrors.) Choose a warm, yellow light instead of white lighting because the intensity can interrupt your circadian cycle, making you feel alert, and melatonin, the sleep-inducing hormone, can be boosted by the yellow light. Light bulbs with a wattage of no more than 40 watts work best for setting the correct ambiance.
In order to avoid a stark and overwhelming atmosphere, use as few spotlights as possible and instead go for wall or table lamps. Proper selection of window blinds are also affecting the lights during the day time.
6. Edit and declutter your personal belongings
Creative Director of CARME Home Marc Epstein, an interior design specialist, recommends the Marie Kondo method. "Only keep the things you truly adore in your home. No matter what Marie Kondo advises, ask yourself, "Does this offer me joy?" Consider why you keep certain items in your home. Positive energy can be generated by surrounding oneself with things you genuinely enjoy. Then, get everything in order! Decluttering your home frees up more space for the things you genuinely like."
The head of design at Christy, Lucy Ackroyd: "If there are some pieces that you just can't part with, make sure you have adequate storage space in your home to organize your belongings nicely so you can come back to them."
Even if it's just a few dividers in your drawers or a few shelves in your airing cupboard, an organized storage system can help you stay on top of things and feel more in charge of your house. "
7. Use a variety of textures
Color and design are important, but so is texture. Flat design is the worst of all worlds. The texture is an essential part of any interior design since it stimulates our senses of sight and touch. Use varied textures, such as natural linens and soft velvets, or sturdy leathers and dense wools, to create an interesting look for your home.
With a variety of techniques to integrate texture, you can completely modify the look and feel of a room. A polished floor with a tasseled rug on top, sumptuous velvet curtains or light voile drapes, or even textured wallpaper or artwork can all assist to make the area appear multi-layered.
8. Choose your Colorado Springs bedroom window coverings
Choosing the right window coverings for your bedroom is an important part of creating a comfortable and cozy atmosphere in your space. As you think about what style you want to go with, consider the size of your windows and how much light you want to filter into the room. If you want dark curtains that block out a lot of light, look for thicker fabrics like velvet or even blackout curtains.
If you prefer a more airy feeling, sheer draperies may be better for your needs. Do you love earth tones? Look for linen window treatments that bring warmth and natural colors into the room. Lastly, when shopping around, don't forget to look at fun prints and colors that can really liven up your space.
Colorado Springs residents have unique needs when it comes to bedroom window coverings. Colorado Springs Custom Blinds & Shutters offers solutions for any style or budget, from traditional shutters to elegant honeycomb shades. With their custom-made options, you can choose from a wide array of fabrics and materials in order to get the perfect look that complements your home and climate.
Plus, their blinds and shutters offer added privacy and light filtering functions designed to fit Colorado Springs' maximum amount of direct sunlight. You can be confident that Colorado Springs Custom Blinds & Shutters will deliver the look you want with the added protection you need.
FAQ.s
Can an interior designer draw plans?
An interior designer can most definitely draw plans! In fact, drawing plans is a huge part of an interior designer's job. They not only have to be able to visualize the space in their head, but they also have to be able to translate that vision onto paper (or a computer). Good thing they're experts at both!
How do you plan a bedroom design?
The most important factor to take into account when planning a bedroom design is the user's lifestyle. Think about what type of activities often occur in the room, whether it's studying or sleeping, and work from there. If space is limited, consider multifunctional furniture like a daybed or murphy bed. Colours, patterns and textures should be chosen based on taste – vibrant colours can provide energy while warmer hues are better for relaxation.
Finally, select appropriate lighting to not only create an inviting atmosphere but also enhance practical tasks, such as dressing and applying makeup. With these points in mind, you'll have a beautiful yet functional bedroom that helps support your lifestyle.
How to design a bedroom like an interior designer?
Designing a bedroom like an interior designer doesn't have to be a daunting task. The key is to take it one step at a time and consider the functionality first. Start by selecting an overall style or theme for the space by thinking about your lifestyle, what colors you love, or styles that inspire you. Once it's established, determine the size of furniture you need and where they should go while ensuring clear pathways are present.
Incorporate wall décor such as artwork or photographs, rugs and textiles to add visual interest and warmth to the space. Do not forget accent pieces such as lamps, pillows and throws to complete the look that reflect your style. With these tips in mind, designing a bedroom like an interior designer is within reach!